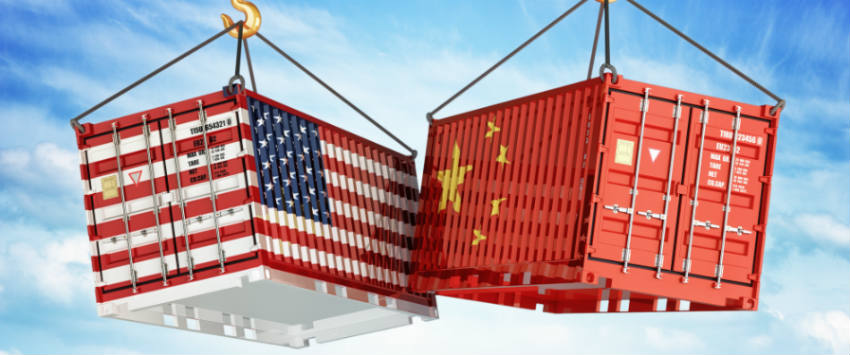 New tariffs imposed by the Trump administration have U.S. manufacturers at full attention. The first new tariff went into effect on June 1st, and places a 25% tax on steel imports and a 10% tax on aluminum imports from America's largest trading partners—Canada, Mexico, and the European Union. The second new tariff went into effect on July 6th and enforces a 25% tax on 818 Chinese goods, including automotive and aviation parts, various industrial machinery, electricity transformers, radar and radio devices, electrical equipment and many more.
Tariff Concerns
One of the goal's of these tariffs are to reshore jobs and restore the strength of U.S. manufacturing. However, many American manufacturers fear that, until U.S.-based production catches up, foreign trade partners will pass the higher costs imposed by the tariffs on to them. This inflation will trickle-down to U.S. businesses and consumers.
Skeptics also worry about backlash from the countries impacted by the tariffs. For example, Canada responded to the June 1st Trump tariff by enforcing their own 25% tax on America-made steel, iron, and other U.S. goods. 98% of the U.S. companies that depend on exporting are small to midsize organizations who may not easily recover from the negative impacts of this trade war. There's also the 41 million American jobs that currently depend on trade and could become obsolete. Ultimately, the question is will these tariffs help or hurt America's global competitiveness?
Tariff Advantages
Those in favor of the new tariffs see the advantages of moving hundreds of thousands of jobs back to American soil. They don't see imports from regions like Asia as financially advantageous anymore because the wages, especially in China, have increased significantly over the last several years (by 64% since 2011). Customer service, product consistency, and product quality have also been pain points for manufacturers using imported materials. By bringing manufacturing back to U.S. soil, the tariffs will, in theory, have numerous benefits for manufacturers, businesses, and consumers alike, including:
Added value
Greater product quality and consistency
Reduced lead times (which means greater agility and response to market demands and customer needs)
Healthier supply chain relationships
Increased profitability
A Second Wave of Tariffs is On the Horizon
The full impact of the trade war is impossible to know for certain, especially since more tariffs are to come. The Trump administration is planning to implement a third tariff that will mostly impact industrial chemicals used to manufacture plastic goods, including certain resins, and polymers. The effective date has not yet been decided.
We're Here to Help…
Regardless of whether or not the new tariffs benefit your company, iCONN Systems is on top of the changes and here to help. If you currently depend on international manufacturers for cable assemblies and connectors, consider us as a cost-effective alternative. Our products are 100% made in the U.S.A. which gives us a cost advantage. More importantly, our team is deeply committed to providing a customer experience like no other. We will help you transition from your old supplier to us by investing our time and efforts at no upfront cost to you. We also build remarkable value into our products through innovative engineering, rapid prototyping, and a lean manufacturing process to ensure maximum ROI for our customers.
To learn more about iCONN Systems and our custom engineering services, click here.