---
Overmolding is the process of injection molding a specified material into a specific shape around pre-existing components such as cables and connectors, to establish a complete assembly that addresses specific performance attributes.
---
WHY YOU SHOULD OVERMOLD:


This chart outlines the top reasons how overmoldied cable connectors can benefit your product: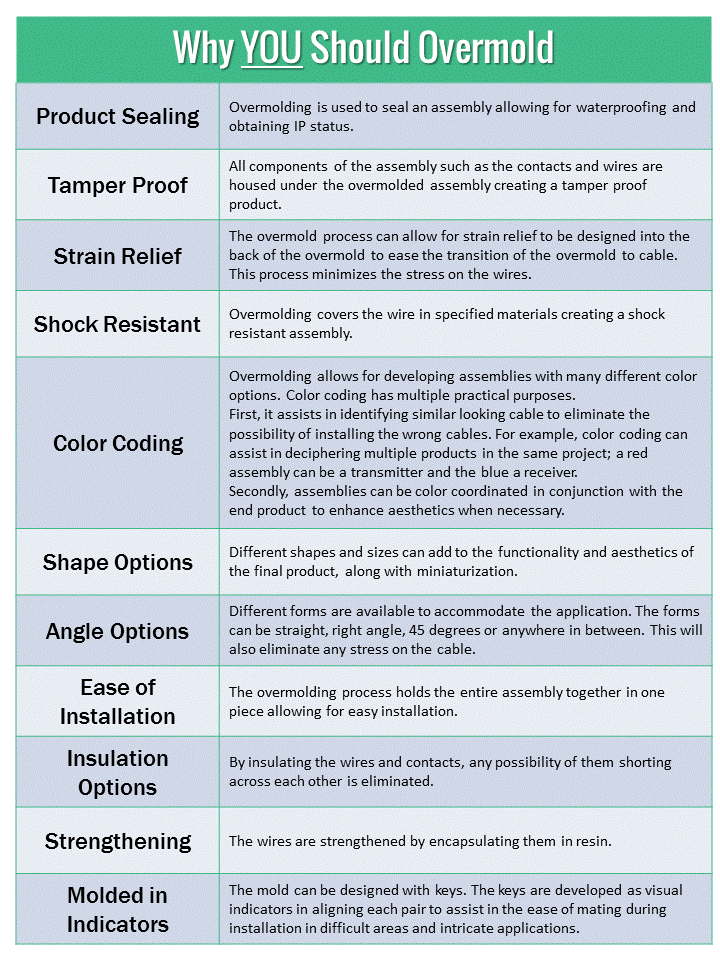 ---

CAPABILITIES:
iCONN Systems, LLC has multiple overmolding capabilities and options. We are able to take your current assemblies and overmold them for you, we can develop a product for you using our standard iMATE, iSENSOR, or iCPC connectors, or we can review your project through our Six Step Custom Engineered Solutions process to build the connectors, cable assemblies and overmold to your applications.
To find out if overmolding is right for you, please contact us now for your FREE Engineering Analysis!
---