---
Overmolding your connector and cable assembly can easily resolve your performance issues pertaining to product sealing, tamper proofing, strain relief and much more. Sometimes, however, there are false beliefs causing companies to rule out overmolding as an option on their products. iCONN Systems examines the top MYTHS about overmolding providing you a with a clear view on how to make a decision if overmolding is right for you.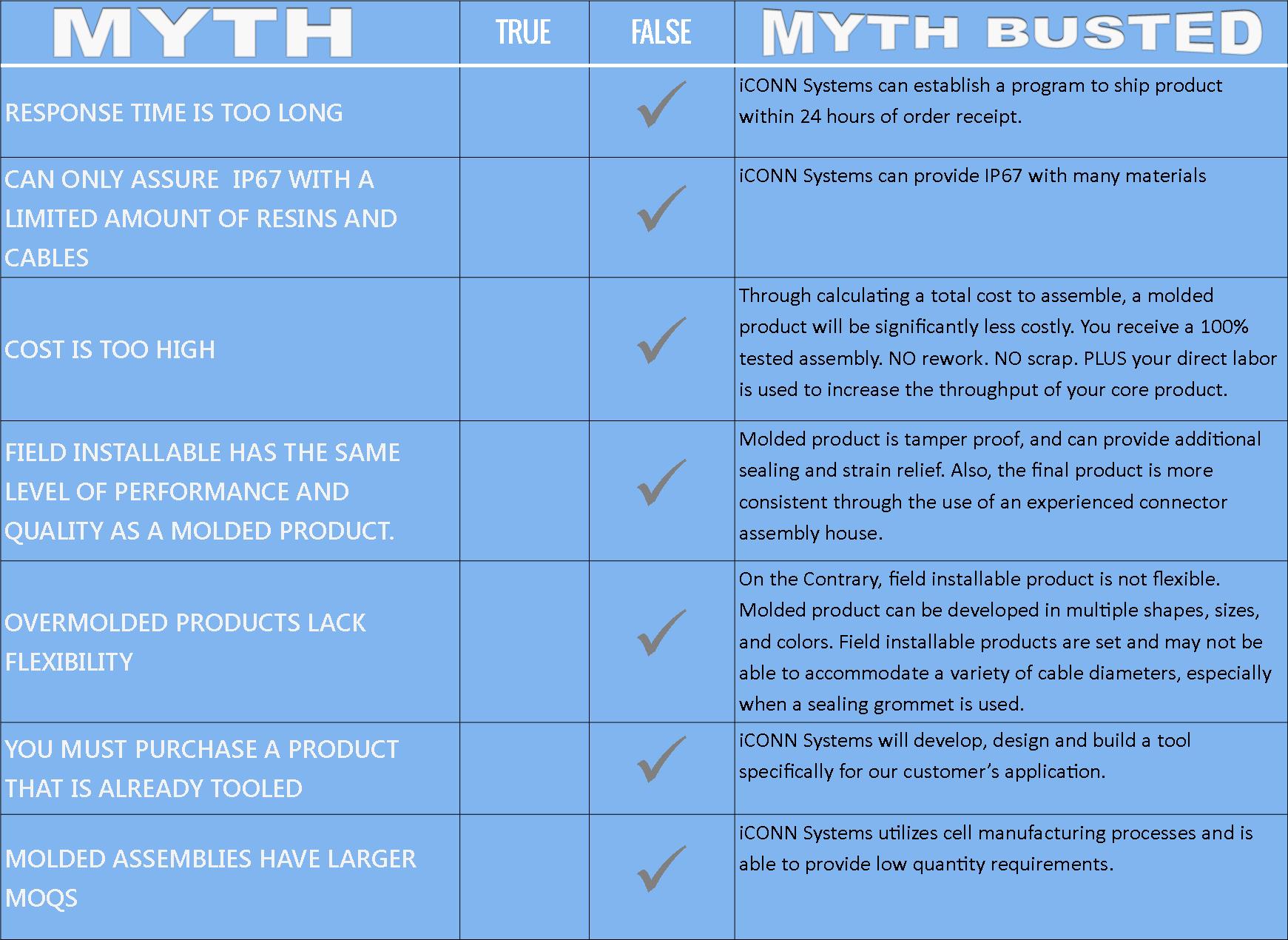 ---

Contact iCONN Systems for your Free Overmolding Analysis:
Now that you have seen all of the myths of overmolding your connector and cable assembly, what are you waiting for? Contact iCONN System's now for your FREE engineering analysis to see how we can assist in designing and manufacturing an overmold program for your projects!