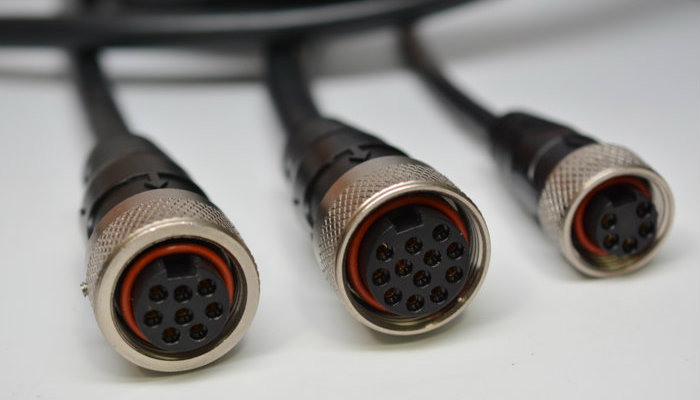 iCONN Systems is the embodiment of innovation. For more than a decade, we have engineered interconnects and overmolded cable assemblies for a variety of industries, including commercial, consumer electronics and industrial/OEM. Every solution we engineer is of the highest quality. But what makes iCONN truly unique is our ability to think beyond conventional solutions and modify or completely redesign connectors and overmolded cable assemblies to meet application specifications and budgetary constraints precisely.
As a testament to our progressive approach, we recently released our iCONN new digital 2016 products catalog in digital format to ensure its contents are as up-to-date and adaptable as the connectors and cable assembly solutions within its pages.
What's Inside?
Readers can expect thorough coverage of iCONN's complete suite of products, including an amperage chart for connector assemblies, an overview of iCONN's custom-engineered solutions and series overviews (with pictures and diagrams) for the following products:
iMATE 17
iMATE 23
iMATE 28
iCPC 37
i8
i12
iMINI
The new catalog highlights UL-recognized products and shares more contact arrangements for the iMATE 28 product series size, which will enable customers to use a small profile in a high-density application. More importantly, the catalog features an all-new product line—the iMINI series.
The iSENSOR iMINI Series
The iMINI series is a metal shell connector with threaded coupling and a voltage rating up to 300V (just like the iSENSOR series). But this series features a #14 contact size, #16 through #20 wire size range, panel mount receptacles and overmolded inline receptacles and plugs. The series includes three all-new connectors (UL recognition pending):
For more information on the engineering capabilities of iCONN or for specifics on the numerous high-quality connectors and overmolded cable assemblies we manufacture, check out our newly designed 2016 Product Catalog by visiting iconnsystems.com.