On a typical day you get to work. Grab your coffee. Think about everything you are going to get done throughout the day. Then you open Outlook, realize you have 100+ e-mails to read, 30 flagged "important" and your entire day is booked with meetings in your office conference room with your fellow employees... ugh... how are you going to get your job done, let alone read all those emails? How do you prioritize your day, make sure nothing falls through the cracks, and keep your projects rolling?
GET OUT OF THE CONFERENCE ROOM AND GET BACK TO WORK!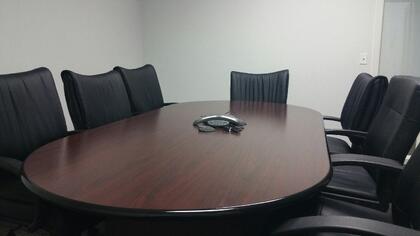 As iCONN Systems was growing and implementing lean manufacturing principles on the production floor, it was apparent that some processes in the front office needed to be leaned out as well. It was determined that the previous Engineering Change Notice (ECN) process was untimely, used a ridiculous amount of paper, and lacked transparency. iCONN Systems was looking for a user friendly communication tool that could move with us as we advanced to the next level. Upon extensive research, we chose to use Basecamp, a web-based project management tool as they key to resolving our communication needs.
The Basecamp program offers:
Project organization

Project Team Creation: Include any employee or customer on an individual project

Create a list of to-do items for each project

Assign individual to-to items: Create a personal to-do list for each team member

Assign due dates throughout the project

Reminders and updated delivered to e-mail

Ability to create standard templates

File sharing

Project History all in one location

Mobility: Ability to view project and files on your computer/tablet/phone, anything with a web browser
The use of Basecamp eliminated the need for continuous meetings in the conference room and extensive e-mail review to find the appropriate file that pertains to each project. The entire history of the project is all in one convenient accessible place. Our project managers can see who is working on each project, if there are any hold-ups, and offer solutions to problems. All departments are on the same page, literally, Sales, Customer Service, Purchasing, Engineering, Manufacturing, and Quality have constant organized information as to the project status while the project gets moved through the process. Plus, there are real, on-time status updates available to employees and customers. How can a business succeed without an advanced organization system?
Every project that iCONN Systems completes goes through Basecamp. Utilizing Basecamp has allowed iCONN's management team to develop standardized templates for projects and critical processes. Basecamp gives us the ability to be on the go, accessible through tablets, smart phones, etc. Tracking projects through Basecamp allows our employees to be autonomous while still working as a team. Constant communication, no down time and no need to be seated at your desktop are a few reasons why Basecamp is so valuable to iCONN Systems.
---

So I suppose you asking yourself, "How does this affect me, the customer?"
Through Basecamp, our project management has become a 24 hour project. Constant communication means continuous project flow, and no down time. Having continual current status updates and project history all in one place ensures smooth operations. We can even pull customers into our projects for real time idea gathering and approvals.
Basecamp also is in line with our "Quality Every Step of the Way" mentality. In our most recent ISO audit, the auditor stated that our web based project management tool "was shown to be a very effective control tool for managing the internal processes and tracking activities completed." This audit also resulted in "no corrective action" required. I take that as a win!
---