---
November 2nd-3rd, 2014, iCONN Systems was audited for the 1st Surveillance Audit per the ISO 9001:2008 Standard. The 1st Surveillance Audit was conducted by our registrar in order to confirm that we are still in compliance with the ISO 9001:2008 after a year of being certified. We are pleased to announce that the audit went very well with No Corrective Actions or findings and two positive comments documented on the audit record!

---
1. Web Based Project Management Tool
The first of the two positive comments was regarding our utilization of a web based project management tool, Basecamp, that we use to communicate with one another, share files, discuss opportunities, and assign tasks. Per the auditor's feedback, our method of documentation "was shown to be a very effective control tool for managing the internal processes and tracking activities completed."
2. iCONN's Infrastructure
The second positive comment was regarding our infrastructure. At iCONN we strive to achieve a high level of cleanliness and organization. We are currently in the process of organizing our production facility according to Lean Manufacturing's 5S methodologies. While we are in the very early stage of 5S, "the overall cleanliness, organization, and layout of the production areas was very good."
3. Additional Feedback
Additional feedback that we received was that "of other companies on a scale of 1-10, with 10 being the best, iCONN is an 8. With this being your [iCONN's] first surveillance audit, the quality management system is very mature for such a new system."
We are hopeful that we will continue to grow our quality management system to improve our cost, quality, and service levels to our current and prospective customers!
---

iCONN Systems, LLC's quality policy is to provide customers with high quality interconnect solutions that are delivered on-time with a commitment to continuous improvement."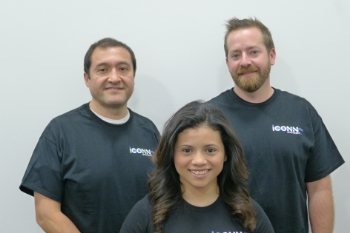 If you would like information on how iCONN Systems can enhance your interconnect needs through our custom and standard connector and cable assemblies, Please Contact Us!
---