---
CONNECTOR AND CABLE ASSEMBLY OVERMOLDING:
Overmolded cables at iCONN Systems are water proof, tamper proof and aesthetically pleasing. iCONN assists with specifying overmold material that will bond with the cable used to create a rugged, waterproof seal. We work with you to examine your application and specify one of our standard overmolds used in iMATE, iSENSOR, iCPC or design a customized overmold to fit your specifications. Our capabilities allow for a wide range of standard and custom overmolded connector assembly options.
---
OVERMOLD ENHANCEMENTS:
iCONN Systems has the ability to color code your assemblies for ease of installation, product differentiation and marketing initiatives. iCONN has the business model and flexibility for quick changeovers to create a unique product that will satisfy your application's needs.Below are a few samples of iCONN System's capabilities in overmolding custom connector assemblies, as well as iCONN standard iMATE, iSENSOR, and iCPC assemblies.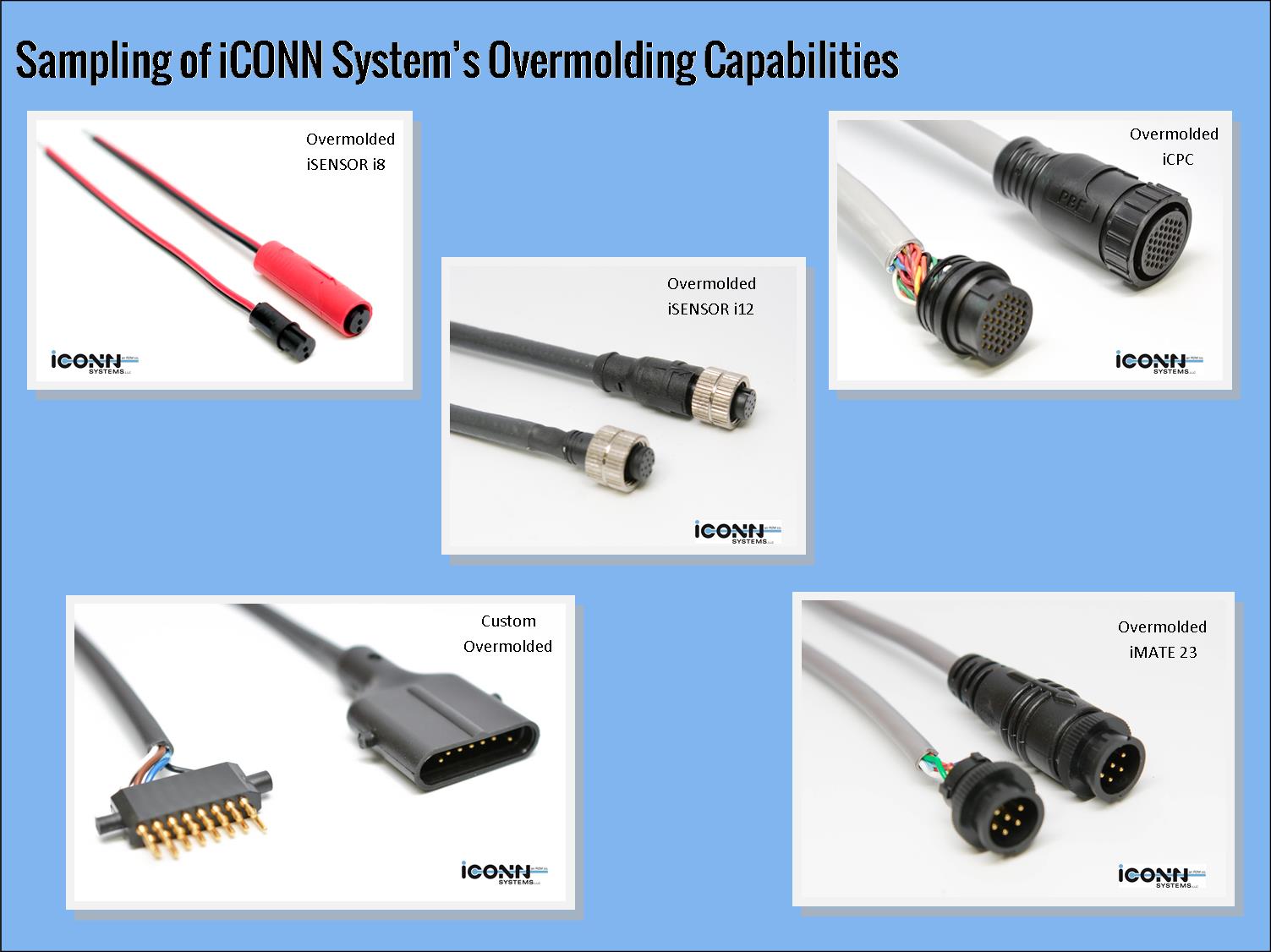 ---

OVERMOLDING EXPERTS:
iCONN Systems will customize your overmolded assembly with a variety of materials, custom tooling, termination styles, and engineering services. To lear more, visit our High Quality Overmolded Cable Assemblies Page Here.
Looking for more? Check out the following information on overmolding your project:
Common Overmolding Myths DEBUNKED
---
Do you have a current or future overmolding project? Get your FREE guide now.