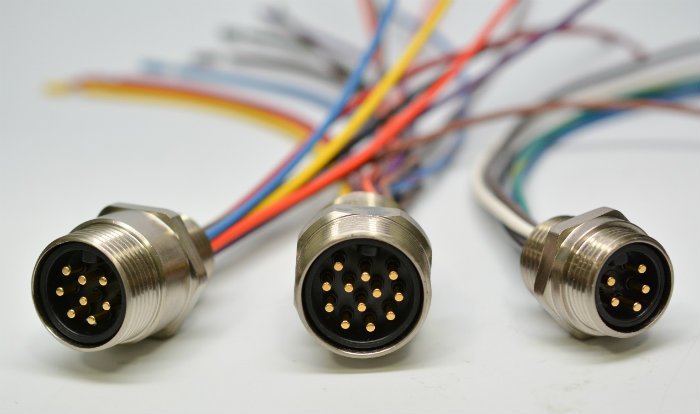 Customized connectors aren't cheap. But the ROI they promise to deliver is well worth the investment. When properly engineered, the right connector will reduce labor time, increase production rates, decrease field installation times, decrease failures and ensure that applications meet required IP ratings. They practically pay for themselves! But unfortunately, a lot can go wrong, and some organizations never see the full benefits of a perfectly customized connector.
One of iCONN's core objectives is to deliver the RIGHT product. Not only in the engineering of connectors to meet every customer expectation and application requirement, but also in the customer experience, and the value customers get out of their investment. Here are four ways to get more value out of your custom connector project:
1. Work With a Professional Connector Engineer
A professional interconnect provider that specializes in customized connectors is your best bet for achieving maximum ROI. They bring unique and diverse perspective, experience and specialized knowledge to the table that your project team may lack. With their expert guidance, the design process will run smoothly, and you will end up with a custom connector that deliberately meets every application requirement.
A professional interconnect provider also will help you think of features to make your product stronger; components that won't necessarily add to the cost of the connector, but will contribute to its uniqueness (for example, a unique mounting feature). Features like this should be considered the standard for great engineering, not opportunities to raise cost. A professional interconnect provider will work in accordance with any warranty issues you may have to prevent them in the future. Be sure to disclose warranty information up-front.
2. Speak in Literal Terms, Especially During Design
Engineers speak in exact terms about parts and functions whereas you might speak more loosely about them. For example, saying, We need the cable to withstand temperatures over 150 degrees, when you actually meant the entire cable assembly must be heat-resistant. Be detailed and specific in your conversations with engineers. This will prevent expectation failure and keep production on schedule and budget.
3. Select the Right Specs for the Application
iCONN sees this all the time: A customer calls to request a custom connector and in preliminary conversations, we find out that they are asking for much more than they need, even if they're aiming to exceed requirements. It's important to understand the exact application requirements so as not to spend more on a connector than necessary. A professional interconnect provider will help ensure all your requirements are met without frills that raise the cost and provide no real value. There are four connector specifications that will influence the value of your custom connector:
Electricity: the voltage and current size required given the application.
Environment: the temperatures, placement, pliability and exposures to solids and liquids a connector must endure. Pay particular attention to any IP rating requirements.
Mechanical: the style of coupling and whether it must mate with an existing or previous application.
Material: such as stainless steel, brass, resin, insulation materials, etc., depending on environmental factors.
4. Use 3-D Modeling to Test Designs Before Production
In many cases, a drawing doesn't do the product justice, and customers lose valuable time and money producing a connector that ends up not being the right size, fit or look. Modeling will provide customers with a lifelike mock-up of the custom connector that they can hold in their hands (if 3D printed), plug into applications and, with assistance from their professional interconnect provider, do validation and verification testing before production.
Interested in learning more about iCONN's custom engineering process? Click here for a step-by-step preview.