The engineering industry is constantly evolving to develop better solutions for keeping up with standards and maintaining quality. We sat down with iCONN's Vice President of Engineering, Tony Czyz, to answer some important questions and provide insight into what matters most—developing efficient products that can get the job done and make your project a success.
Tony has been in the industry since the 1980s and has extensive knowledge in product development. He has worked on product development for iCONN since 2008 and experienced changes over the years to refine and improve processes. He helped many customers find engineering solutions and gives us some of his top insights. Here are the major takeaways that can help you when looking to excel as an engineer.
Draw on Previous Experience
Being an engineer can be cut and dry most of the time. Facts, statistics and straightforward answers are quite common in an engineer's world, but it also requires critical thinking and using judgment based on previous experience. When working on a project, always take into account the best possible solution to a problem, and keep in mind that mistakes can be disastrous. The financial ramifications that could ensue if projects are not completed correctly the first time are great and could hinder success.
Rely on knowledge from previous projects when gauging what will and will not work, and take advice from your colleagues and their experiences with different products as well. Knowing the quality of the materials your customer needs, and those materials abilities to work well at different levels of air or water pressure and temperature changes can help match your customer with the design they need most. Previous experience can help shape future products and can make finding a solution for another client that much easier.
Act With the Customer in Mind
At the end of the day, the whole purpose of your efforts is to help your customer and make sure they are satisfied with the products or services you are providing. Don't be afraid to collaborate with other team members, but be sure you are clear about what the customer needs.
While it helps for another team member to do the initial intake of information on the customer, make sure a team member who will be working closely with the client for the duration of the project speaks with the customer before the project starts. This makes all the difference in the type of questions that will be asked and ultimately will save you from wasting your time and effort. If key details, or incorrect technical specifics, are provided up front, the project is doomed. Collect all the details in the early stages to avoid a miscommunication. Put yourself in the customer's shoes—you don't want to overpromise and under deliver.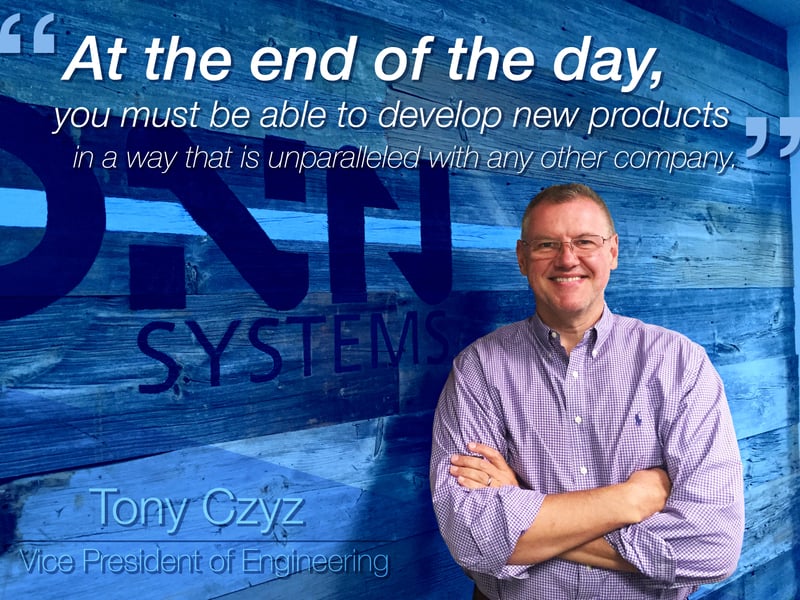 Think Outside the Box
While this sounds cliche, cost is a major factor to companies. Testing something out on a smaller scale before ramping up production will help eliminate wasted time and money and provide a better-quality solution. Tony recommends that if a client needs a fast turnaround, create a simple version of the concept they're looking for so they can see where they stand in terms of cost. If it works well, then try taking it to the next level, but if it doesn't work out, refine the various elements until you find what really works. "Instead of trying to shoot for a home run right off the bat, let's just shoot for a base hit," recommends Tony. "If we like the way it looks, we'll try it again."
The Bottom Line
You want to produce a quality product that excites the customer. You want to be the solution your customer needs and provide it in a timely manner. Part of your job is to work with the customer to determine the best solution for their needs so the product you give them fits with the rest of their project. At the end of the day, you must be able to develop new products in a way that is unparalleled with any other company.
Check out iCONN's Ampacity Guide to help your team meet their needs at a quick glance.