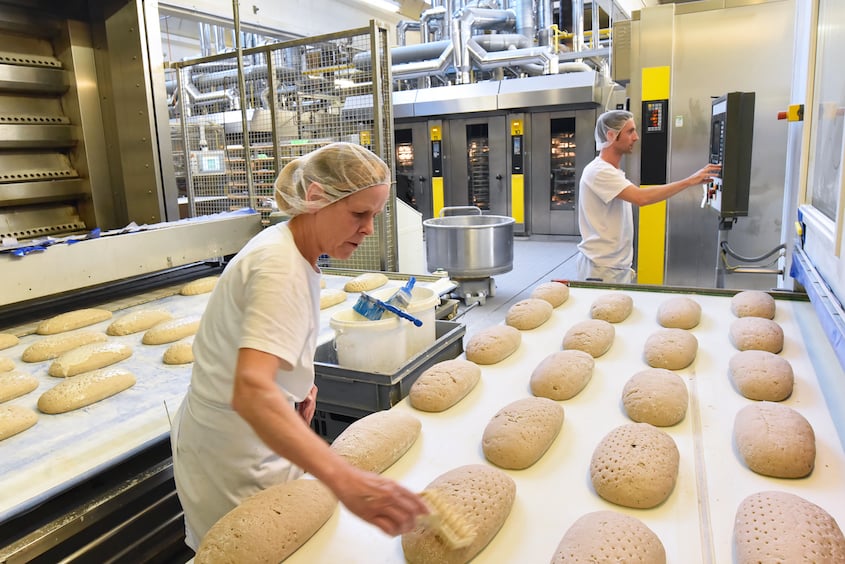 From logistical bottlenecks to supply chain disruption, the global pandemic acted as an accelerant for digitization and virtualization in food and chemical processing. Today, manufacturing leaders have their sights set on optimizing processes, improving sustainability across the supply chain, and revolutionizing the industry — all through new and emerging technologies. To perpetuate transformative changes and improve operational resiliency, processing plants are phasing out legacy systems for more advanced and scalable infrastructures. A fundamental part of their proactive approach involves greater investment in new operational technology (OT), such as specially-designed cable assemblies and connectors for food and chemical processing plants. Here are three forces driving major changes in processing plants.
3 Big Trends Transforming Processing Plants
1. Expansion of The Industrial Internet of Things (IIOT)
Plants are getting closer to reaching a point where all systems and technologies speak the same language. These systems and technologies will integrate seamlessly with human workflows, giving way to a new era of process transformation. The byproduct of IIOT expansion is data. More specifically, as machines become increasingly integrated across operations, the resulting data will tell a far more compelling story than the siloed data sets of yesteryear. From better forecasting and understanding of disruptions and market demands to autonomous maintenance and data-driven decision making, food and chemical processing plants are in a state of refinement guaranteed to intensify capabilities and competitive forces.
2. Robotics and Food/Chemical Processing Automation
Processing plants routinely grapple with workforce issues, including labor shortages, employee safety, human error and the inability to meet rising demand for a product. To address these issues, plants are adopting automation and robotics capable of performing repetitive tasks with greater speed and efficacy.
With greater autonomy, food and chemical processing plants will reach a level of interoperability that consistently and sustainably run at peak performance while minimizing health risks and achieving precise quality control.
3. Granular Traceability Through Sensor Detection Technology
The need for real-time insights that deliver granular detail about processing operations will drive greater demand for and adoption of sensor detection technology. For example, contaminants can significantly impact the entire value chain, affecting everyone from food and chemical manufacturers to retailers and consumers. Chemical sensors and biosensors can identify toxic chemicals, biomolecules, and gasses and instantaneously convert signals into usable data to improve response times, safety, and quality.
Advanced Connectors for Food and Chemical Processing Plants
While interconnected solutions are imperative for operational efficiency and resiliency, new-age connectors and cable assemblies serve a far greater purpose — ensuring the flow of data and communications across processing plant operations. In essence, information flow is the crux of modern food and chemical processing. As such, reinforcing the pathways that facilitate information flow has become a higher priority for operations management — particularly in harsh processing environments where chemicals, water exposure and mechanical strain dramatically shorten the lifespan of electronics.
iCONN Systems specializes in engineering advanced interconnected solutions. More specifically, their patented NiobiCONN technology is changing how food and chemical processing plants maintain power, data transfer and communications. The NiobiCONN connector features niobium contacts, which self-insulate when exposed to moisture, alleviating the risks inherent in food and chemical processing. Additionally, iCONN Systems offers unparalleled customizability to meet the demands of any environment, including chemical-resistant overmolding.
Learn more about our niobiCONN connectors.