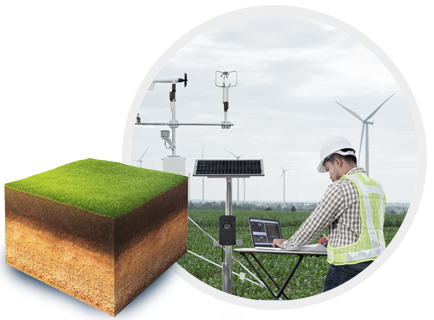 A powerful engine is nothing without plugs and lines to deliver that power. Likewise, remote monitoring and inspection solutions hinge on the quality and reliability of the cables and connectors that make advanced connectivity possible. However, development teams that wish to remain competitive in the years to come need more than just reliable interconnect solutions; they need an engineering partner with the agility and expertise to reinvent how these solutions enhance the performance of evolving remote monitoring technology. Enter iCONN Systems. Here's how we help today's top competitors in the remote monitoring and inspection industry become tomorrow's greatest innovators.
1. Superior Sensor Technology
Our iSENSOR cable and connector series is a specially-designed, off-the-shelf solution for sensor applications. The i8 (M8) is small but mighty, perfect for remote monitoring applications with spatial restraints. The i12 (M12) can handle larger wire gauges and is rated up to IP-69K. Both power and signal cables feature a 20-million cycle flex life, maintained flex at -50 °C, and are resistant to flame, oils and chemicals, making them ideal solutions for customers in:
Water monitoring & quality
Weather monitoring
Soil moisture detection
Agricultural monitoring & inspection
Pipe leak detection & control equipment
Tension control
2. Custom Engineering
When pushing the limits of the remote monitoring industry, off-the-shelf products don't always meet changing needs. In these cases, iCONN can help development teams overcome limitations by modifying an existing product to enhance performance or by custom-engineering an all-new product according to the exact specifications of the application. Customizations can address everything from style and aesthetics to ruggedness and performance features and can be tested and certified in-house to ensure compliance mounting regulations.
3. Rapid Prototyping
Just as remote monitoring helps detect issues before they become large-scale problems, our rapid prototyping capabilities allow us to test the function and form of modified or customized connector designs before they go to production. Check out this case study to see how our rapid prototyping capabilities helped save one developer countless hours and dollars during a redesign of their power distribution system.
4. Cellular Manufacturing
Flexibility isn't just important during the design phase of a new product. Agility must also be built into the manufacturing process. iCONN Systems implements a Lean-Six-Sigma-inspired manufacturing process, assembling each product from start to finish instead of processing multiple parts at a time. This allows us to build products with greater quality control, shorter lead times, less waste and in smaller lot sizes — all of which help to drive costs down even further.
The partnerships you choose today will help define the competitor you become tomorrow. With the IoT market well on its way to doubling by 2021 and hardware accounting for 35% of its $1.7 trillion market value, engineers have as much to lose as they have to gain.
Contact iCONN Systems to find out how our engineering services can secure your future and help you tap into the wealth.