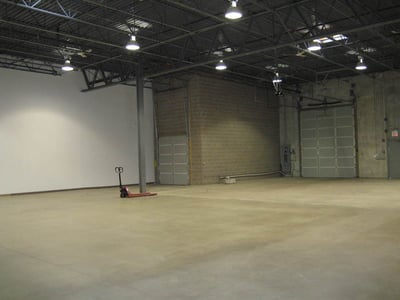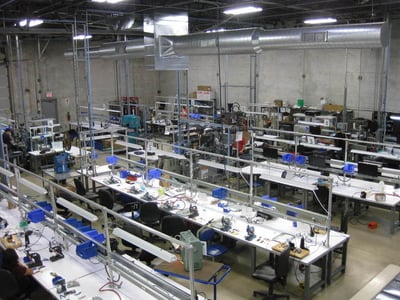 We launched iCONN 10 years ago this month as a R2M Holdings company, settling into the Lombard, Illinois office we still call home today. We are proud to be celebrating 10 years as an established company, and have spent the last decade continually searching for ways to improve our services for you.
History
iCONN began with just three employees — Rich Regole, president, Kerry Nelson, V.P. of Business Development, and Rob Smith, V.P. of Operations. All three are still strong forces at iCONN, and have taken the company from a small startup with a dream to produce high-quality products to an innovative manufacturer that uses cutting-edge technology to find creative solutions for our customers' applications.
With Rich at the helm, the three helped him build the company and eventually helped it expand to almost 100 employees today. iCONN was formed to complement another company owned by R2M called Mechanical Products, a thermal circuit breaker manufacturer, because the market and application synergies were abundant. Our first customer was experiencing issues with its existing supplier. We were able to address the quality and delivery issues, among others, and that one project catapulted us to where we are today and defined us as an engineered solutions provider of custom interconnects.
Changes Throughout the Years
We've experienced significant growth, and with that growth came the need to hire more talent in every discipline, including Engineering, Sales, Administrative Services and Direct Labor. Our leadership team could focus on expanding our capabilities and product offerings. With the expansion in employees, more space was needed. We have almost tripled our space needs over the years and are in the market for more. Due to current space constraints we have begun a second shift and continue to expand our staff.
We hire only the best, and strive to always treat our employees like assets within our organization. We feel our people bring so much value to what we do, and in turn, we work hard to make our employees always feel valued. We are proud to have a near zero turnover rate, because it is a reminder that iCONN surrounds itself with the right people. We succeed at our objectives because of the people we choose to help us achieve them.
We hold the ISO 9001 certification, something that makes us very proud. We are always looking for ways to improve and ensure our customers and employees come first.
Looking Ahead
With 10 years of experience behind us, vertical integration continues to be a key initiative, as we continue to look for ways to reduce cost while still offering a high-quality product. We aspire to work with automation and broaden our product lines. We want to continue to work with customers who push us to find solutions and expand our capabilities. We're always searching for options to ensure we minimize our lead times to get our clients the customized products they need when they need them, at cost-effective rates. In addition, our Rapid Prototyping capability is a critical tool that enables us to prove a solution concept before significant investment is required.
Our goal is to be lean and eliminate excess cost and activity in our company so we can focus on the customer's needs and anticipate what they will need next. Our goal is to always be one step ahead, and we use tools to help us stay on track and assist our efforts in project management, production planning, inventory and costing. This progressive approach helps iCONN to be more customer-centric, and work in the best interests of our clients.
We are grateful to our customers for giving us the opportunity to live up to their expectations and for their commitment to iCONN. No matter how big or small, or how long you've been with us, we appreciate your confidence that iCONN can find a solution for the situation you bring us.
To learn more about what our company can do for you, contact us today.