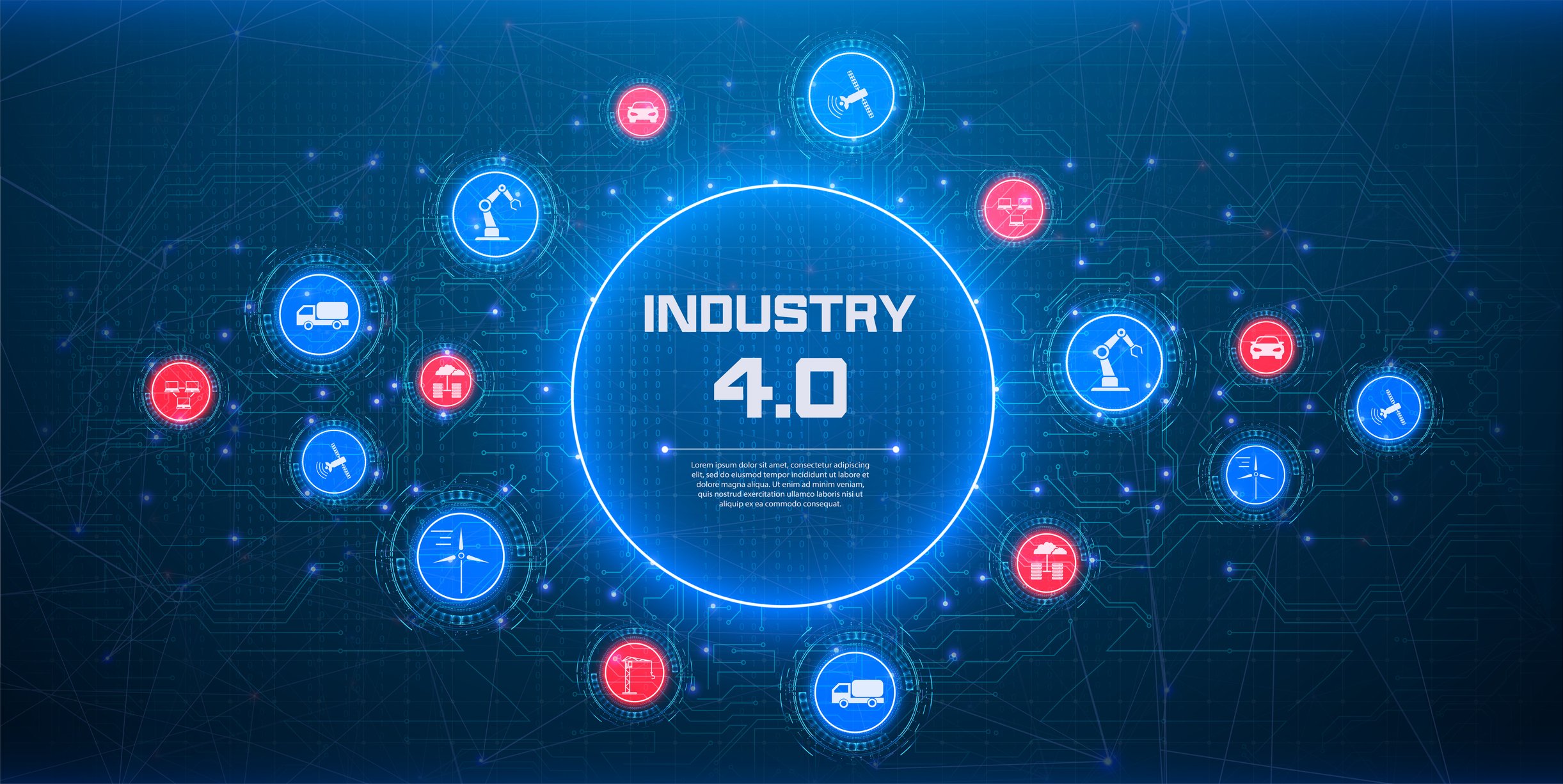 Since the dawn of time, humans have transformed the resources around us into powerful new tools that reshape the world. Industry 4.0 is the fourth industrial revolution that represents how the Internet of Things (IoT) will change everything about the way we manufacture, work, communicate and interact with machines and the world around us. But before going into granular detail about what Industry 4.0 means for the future, let's revisit the three revolutions that came before. Without them, Industry 4.0 wouldn't exist.
1700s: The 1st Industrial Revolution
Inventors discovered how to turn coal and water into steam power. Shortly thereafter, the steam engine emerged, transforming the world of transportation. From newly-developed mechanical power grew machines and what we know of today as the manufacturing industry.
1800s: 2nd Industrial Revolution
Innovators turned non-renewable energy sources into mass manufacturing and the industrialization of agriculture. Petroleum joins steam energy to expand manufacturing capabilities. Iron and steel production makes possible the construction of over 145,000 miles of railroad track, connecting people and businesses from coast to coast for the first time ever.
1900s: 3rd Industrial Revolution
We turned electricity into advanced digital computing technologies. These technologies paved the way for the worldwide web, connecting people around the planet with infinite resources and information and ultimately triggering the start of big data.
How Industry 4.0 Will Change The World
In the 4th industrial revolution, advanced computing technologies are transforming into connected, artificially intelligent cyber-physical systems. As with all industrial revolutions, manufacturing will undergo massive evolutions, including the groundbreaking transfer of autonomy as sensing, computation and networking integrate with machine learning, artificial intelligence, and infrastructure — turning physical objects into IoT — emerging cyberspace where smart devices and machines communicate intelligently with each other and the world around them.
Embracing Change In Electronics
For innovators and leaders in the electronics and semiconductor industries, Industry 4.0 marks the beginning of a bright and "power-full" future. Using data, technology, and intelligence, engineers and manufacturers will predict, streamline and automate tasks to lower operation costs, increase quality, performance and capabilities, and do more with fewer resources or environmental impact. Are you prepared for:
Unfathomable amounts of data
Total digital transformation
Smart, self-governing factories and cities
Humanoid robotics
Human augmentation and extended reality
The Internet of Everything
As you continue advancing your production process, the right manufacturing partner can make evolving easier and less risky by offering advanced tools, capabilities, and solutions. Learn more about how iCONN Systems uses rapid prototyping, Niobium, cellular manufacturing and other tools and technologies to enhance your speed, cost, quality and capabilities.