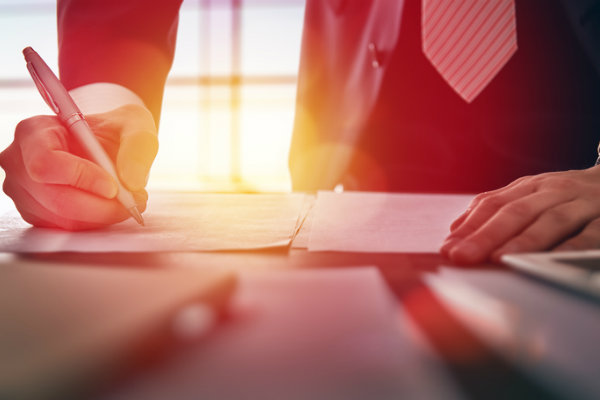 Your product's success hinges on its compliance with specific regulations; directives that are put in place to protect human health, the environment and consumer investments. Compliance with these regulations protects consumers from poor-quality or dangerous products and protects product developers who may be exposed to harmful components during manufacturing or disposal processes.
Below is a rundown of some of the top regulations that may impact your products. Develop your products with these regulations in mind from the very beginning to ensure an easier certification process for RoHS, WEEE, REACH, UL, ISO and IP rating.
Restriction of Hazardous Substances (RoHS)
Also known as Lead Free or Directive 2002/95/EC
Purpose: RoHS compliance restricts the use of six hazardous materials found in electrical and electronic products, including lead, mercury, cadmium and hexavalent chromium. This compliance is important because it prevents toxic materials from impacting the environment, polluting landfills and jeopardizing the health of workers who are exposed to these materials during the manufacturing and recycling processes.
Industries Affected: Any business that sells electrical/electronic products, including sub-assemblies or components.
Certification Process: To become certified, electrical/electronic products, sub-assemblies or components are screened by a third-party company using portable RoHS analyzers.
Waste From Electrical and Electronic Equipment (WEEE)
If your organization seeks RoHS compliance, it likely also requires (or will benefit from) WEEE compliance.
Purpose: WEEE aids in the responsible disposal of electrical and electronic equipment.
Industries Affected: Producers and distributors of any device that depends on electric currents or electromagnetic fields to work properly.
Certification Process: Producers and distributors must take a different set of steps to become compliant. In short, producers must register with an approved Producer Compliance Scheme or the Environment Agency, define the tonnages of EEE contributed to the market, and ensure responsibilities related to funding WEEE recovery. Distributors must offer a 'take back' program.
Registration, Evaluation, Authorization, Restriction of Chemicals (REACH)
A general regulation that addresses the production and use of chemical substances/human health and environmental impact of 38 different chemicals.
Purpose: REACH aims to improve the protective measures in place that safeguard human health and the environment from the risks associated with chemicals.
Industries Affected: Any organization that produces, imports, uses or places a substance, mixture or article on the EU market, including chemical suppliers and distributors.
Certification Process: Prior to the export of substances, manufacturers or distributors must pre-register or register with the European Chemical Agency (ECHA), and provide safety data sheets according to REACH and CLP standards.
Underwriters Laboratories/UL Listed Products
A safety-related certification; a quality mark issued by Underwriters Laboratories that signifies a product, solution or innovation is responsibly designed, produced, and marketed according to UL's nationally recognized Standards for Safety.
Purpose: To assess products; test components, materials, systems and performance; and evaluate environmentally sustainable products, renewable energies, food and water products, recycling systems and other innovative technologies.
Industries Affected: Manufacturing, retailers, policymakers, regulators, service companies, consumer companies.
Certification Process: Products must be submitted to UL Engineers, who will conduct a thorough inspection.
ISO Certification
The International Organization for Standardization (ISO) is an international body that works to standardize how businesses manage information and processes.
Purpose: Their ISO certification is a globally recognized standard that signifies a company's commitment to providing safe, reliable, high-quality products or services.
Industries Affected: There are several types of ISO certifications. Two of the most common certifications (ISO 9001 for quality management systems and ISO 14001 for environmental management systems) apply to all kinds of businesses. A certified business has proved that their management system, manufacturing process, service or documentation procedure meets all requirements for standardization and quality assurances.
Certification Process: To become certified: Companies must undergo a series of rigorous audits of their procedures and documentations for everyday practices.
Ingress Protection (IP) Rating
The two-digit Ingress Protection rating system is an international standard used to identify the level of protection an object has against solids and liquids.
Purpose: The first number in the rating system represents protection against solids (like dust) and the second number represents protection against liquids (like water). The higher the number, the more protected the object.
Industries Affected: Electrical and electronic equipment, weatherproof products, manufacturing, automotive production, and more.
Certification Process: To become certified, products must be tested in accordance with IEC 60529. The testing will depend on the degrees of protection you wish to place on your product. The effects of exposure relevant to these degrees will be tested on the product to ensure it meets the standard.
iCONN Systems engineers and manufactures connectors and cable assemblies that meet any type of industry regulation, including those listed above. For more information on our high-quality interconnect solutions, check out our quality assurance department.