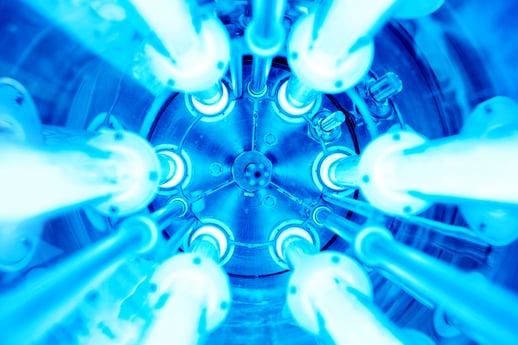 UV radiation is a silent and invisible enemy to outdoor electrical applications and represents one of the primary causes of plastic deterioration in outdoor equipment. When a cable's protective outer jacket is exposed frequently, consistently, and for long durations to ultraviolet light, radiation changes the molecular structure of elastomers in the plastic overmolding material, causing them to crack and break down. Eventually, damages can expose delicate internal electrical components, causing safety hazards, dependability issues and cable failure.
Fortunately, non-UV-resistant plastics can be blended with stabilizers and plastics that have UV-resistant qualities to protect cables and connectors and prolong the life of your electrical components. When looking for UV-resistant connectors or cable assembly, look for the following overmold materials:
Polycarbonates (PC)
PCs are a remarkably strong and durable alternative to acrylic and are often used in cable and connector overmolding because they improve the injection molding process while increasing the mechanical properties of a cable assembly.
Other important characteristics:
Extremely durable and impact resistant
Minimizes thick molding concerns (when blended with ABS)
More tolerable of extreme temperatures
High-Density Polyethylene (HDPE)
HDPE is a thermoplastic created by exposing petroleum to extreme heat and pressure and represents one of the most commonly used plastics in the world. This overmolding material is inherently UV-resistant, and more cost-effective than other plastics, and melts easily to improve the injection molding process and outcomes.
Other important characteristics:
Extremely versatile
Excellent strength
Lightweight
Resistant to most chemical solvents
Can withstand extreme heat
Polyetherimide (PEI)
PEI is one of two high-temperature, high-performance resins that are frequently used in overmold materials for applications that require excellent temperature, UV, and flame resistance. Additionally, manufacturers like working with this material because of its consistent processability, which makes it easy to reproduce uniform parts.
Other important characteristics:
Excellent tensile strength
Resistant to acid-based chemicals
Excellent insulating qualities
Low creep sensitivity
Polyphenylsulfone (PPSU)
PPSU is another high-temperature, high-performance resin that offers remarkable toughness and heat resistance, plus excellent protection against gamma and X-rays radiation exposure. This material also offers excellent protection for applications that involve frequent sterilization using steam, detergents and disinfectants.
Extremely heat and flame resistant
Excellent chemical resistance
Strong and durable
Blends easily with fibers and fillers to increase strength
For applications that involve numerous environmental demands, your best bet is to work with a manufacturing partner that can assist in the selection of reliable cable assemblies or customize a solution to meet the exact specifications of the application.
For more information and help picking out the right overmold materials for your product, Download Our Guide On the Overmolding Process.