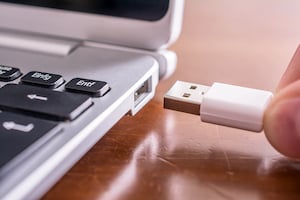 There's more than one way to effectively complete an electrical circuit. Many major appliances are designed for hardwiring, which permanently affixes cables from point-to-point into a system. Others prefer the plug-and-play flexibility of a mating cable. Both approaches have their advantages, but when it comes to practicality and economics, a mating cable often makes the most sense. Here's our advice on when to use a mating cable over other installation methods.
When budgets are tight.
When budgets are tight, hardwiring cables can seem like the most cost-effective route, but there are hidden costs to doing so that will change the face value of the solution. Instead, engineers must look at the total system cost rather than the upfront cost.
When multiple connections will be mounted side by side.
With complex assemblies that involve numerous connections, a lot can go wrong, which amplifies the risk of a permanent, hardwired connection creating headaches down the road. A mating cable consists of two connector ends — a male end and a female end — that can be keyed to only mate with the appropriate counterpart. This minimizes the risk of a wrong connection that can cause damage and makes installation more straightforward for technicians and non-technical users.
When time is money.
Hardwired cables are assembled by the OEM prior to shipment, then disassembled, shipped out, delivered, and rewired in the field. The process can be time-consuming and requires a trained electrician for reassembly. There's always a possibility that the technician may not know the equipment as well as the manufacturer, which runs the risk of human error. Additionally, hardwire installation generally takes more time, which means the technician will be on the clock longer compared to a connector-based installation.
When up-time has zero room for error.
An electrical malfunction can paralyze operations. If a failure takes place in a hardwired system, it will likely require an assessment, testing and repair by a trained electrician. As you fill out and submit a ticket, wait for the technician to arrive, and give them time to pinpoint the issue, the clock ticks, once again. According to a recent study, infrastructure downtime can reach $100,000 per hour on average. This is why making purchasing decisions based on price alone can end up costing you more in the long run.
Hardwire connections do offer some indisputable benefits. For starters, they eliminate exposed cables, which creates a cleaner appearance and makes connections less susceptible to tampering. The downside, however, is that hardwiring requires more work to install and replace. Mating cable connectors, when professionally designed by a reputable manufacturer, take the guesswork out of electrical connections and require less time and effort to install and replace.
Learn more about the advantages of choosing a mating cable connector for automation, medical, monitor and public safety applications.