We are pleased to announce that iCONN Systems, LLC, as of December 15, 2013, has been recommended for certification to the ISO 9001:2008 standard by TUV SUD America Inc. and will be soon receiving the accredited 3 year certificate.
Over the course of the past six months, senior management has worked with all levels of the organization to create, develop, and strengthen current processes and procedures necessary to achieve the subject certification. iCONN Systems maintains a high level of quality throughout the organization with a top down management approach to quality. This top down approach to quality allows iCONN Systems to develop and improve processes that foster a culture of continuous improvement. Continuous improvement begins by embracing the elements of ISO 9001:2008.
One of our first steps in working towards the certification was to enhance the involvement of all employees educating them on our "Quality Policy." The quality policy was posted throughout the organization and updated on our website. Quality at iCONN Systems is everyone's responsibility.
iCONN SYSTEMS, LLC 's quality policy is to provide customers with high quality interconnect solutions that are delivered on-time with a commitment to continuous improvement.
Going forward, iCONN Systems is committed to the methods and models of the quality management system described in the ISO 9001:2008 standard. With a vested interest and commitment of senior management to monitor, measure, and improve quality our current customers, potential customers, and suppliers will experience on-going continuous improvements with the goal of increasing satisfaction and value.
We wish you all a safe and Happy Holiday and are looking forward to working with you in the New Year.
Learn more about the ISO 9001:2008 standard here ISO 9001:2008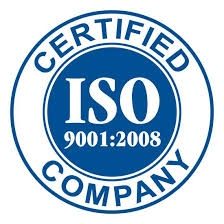 Learn more about TUV here TUV America
Founded in 2006, iCONN Systems, LLC designs and manufactures electrical and electronic connectors, overmolded and discrete cable assemblies and value added turnkey products serving global markets for a variety of applications including those requiring environmental and EMI/RFI shielding considerations. Our management team has extensive connector/cable assembly experience, in excess of 100 years, to the benefit of our customers.
iCONN focuses on engineered solutions which provide our customers with high quality, cost effective designs for their specific applications, backed by superior customer service. iCONN's U.S. facility is located in Lombard, Illinois, a western suburb of Chicago where we provide sales, engineering support and manufacture a variety of customer product needs including prototypes, quick turn and low – high volume assemblies.
Lombard is also our warehouse and distribution center which includes specific stocking programs designed around our customer's needs. We have partners in strategic global, low cost regions where high volume, labor intensive products are manufactured when necessary.
Our business model has been developed around a total design concept that considers application constraints, durability, ergonomics, even audio and tactical features that provide cost effective, robust quality solutions that meet and exceed any level of pricing and service required to provide the value necessary to assure our customers success.